If you're using Google Tag Manager to manage tags for your website, you can add your Uxsniff tracking code to your Google Tag Manager account.
Install your Uxsniff Tracking Code
1. Log in to your Google Tag Manager account.
2. Select your website's container and click Add a new tag.
3. Click Custom HTML Tag and enter a name for your tag.
4. Go to Uxsniff > Setup and copy your Uxsniff tracking code.

5. Return to Google Tag Manager and paste the code in the HTML container.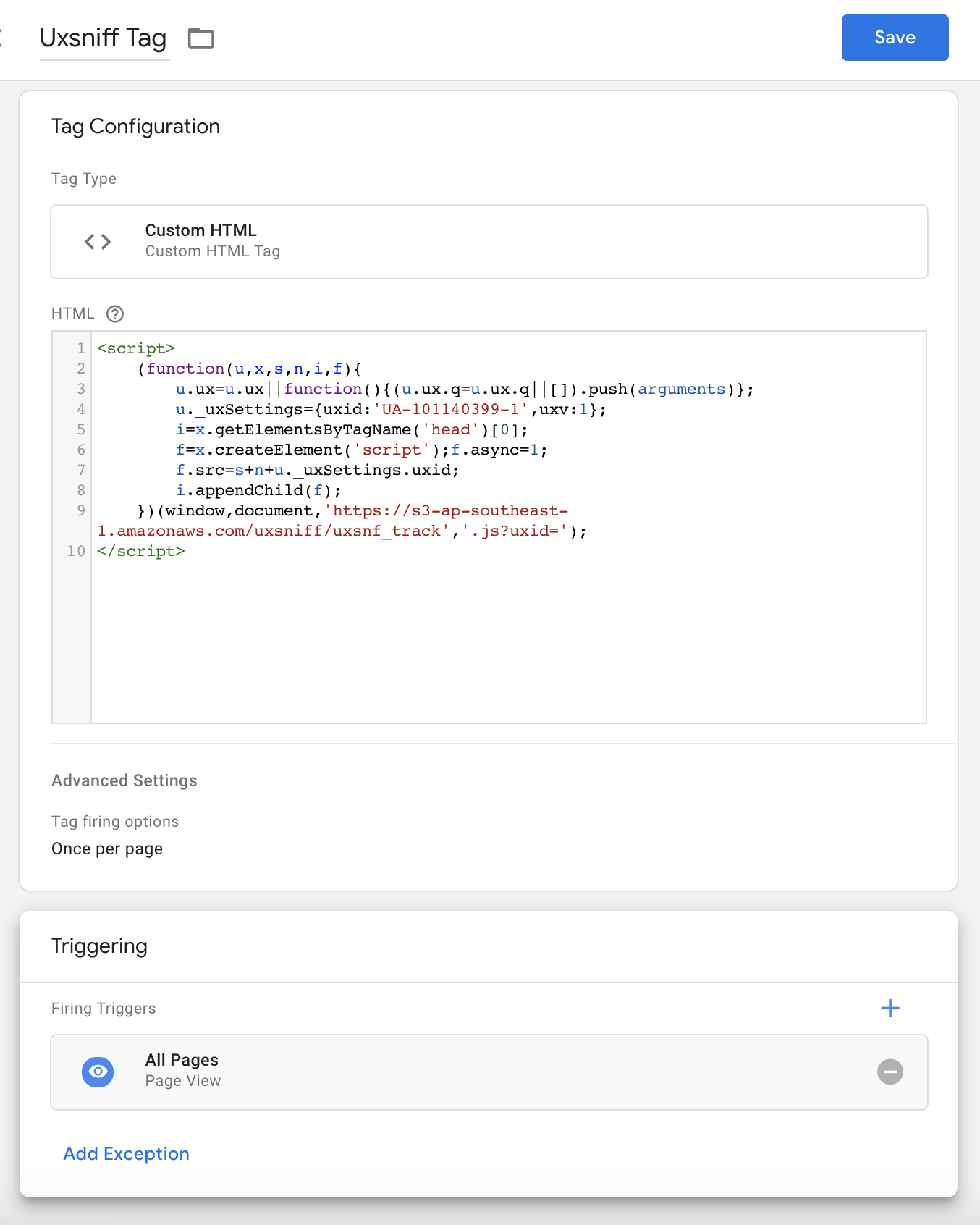 6. Click the Advanced Settings dropdown and select Once per page under Tag firing options.
7. Under Trigerring, Click the edit icon and select All Pages.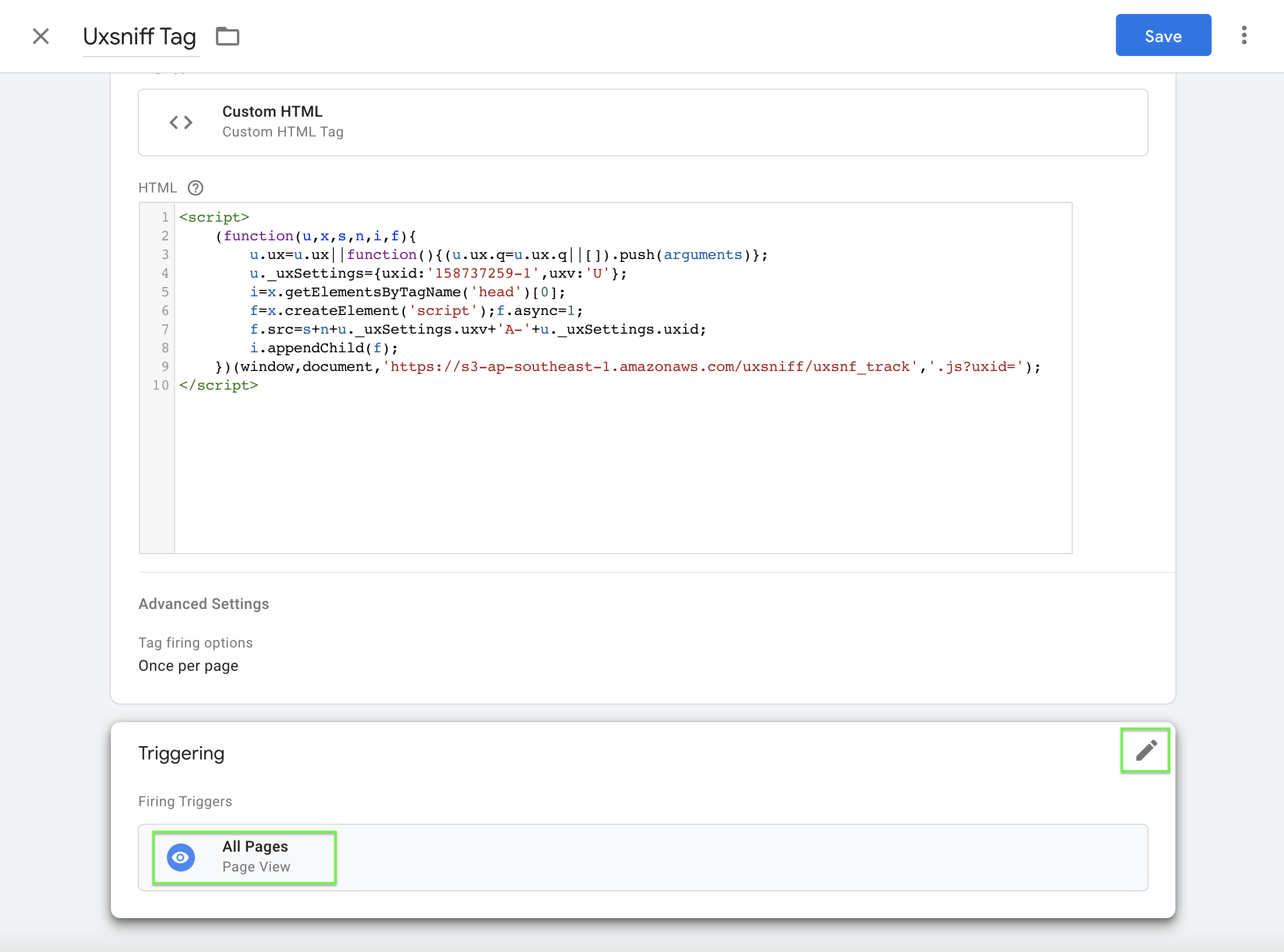 8. Click Save.
9. When you're finished creating tags, Submit your changes.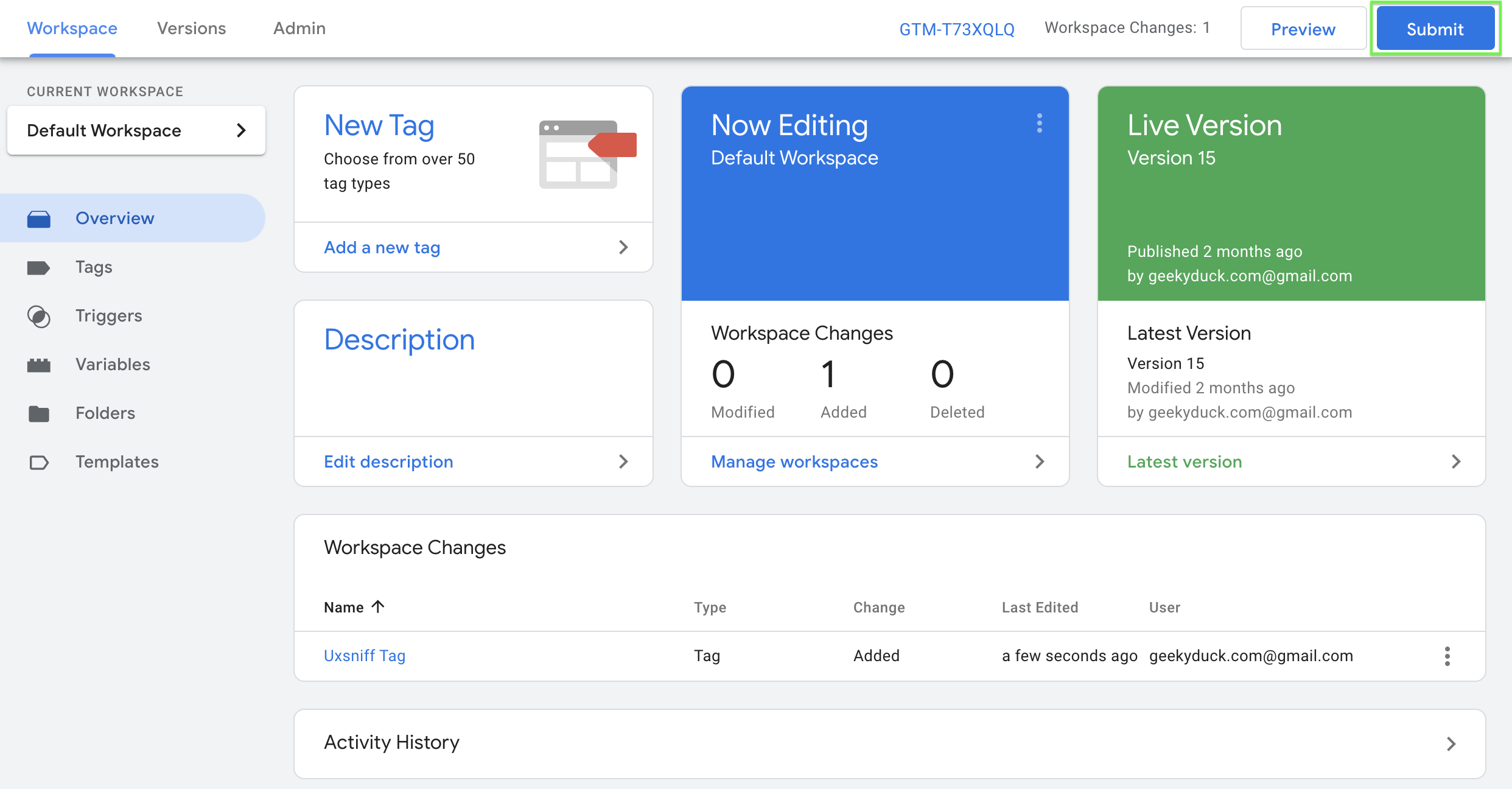 10. Last step, remember to Publish your changes and make sure it's live environment.