Login to your account and go to User Journey. You can now segment and filter your user journey to find out more meaningful insights.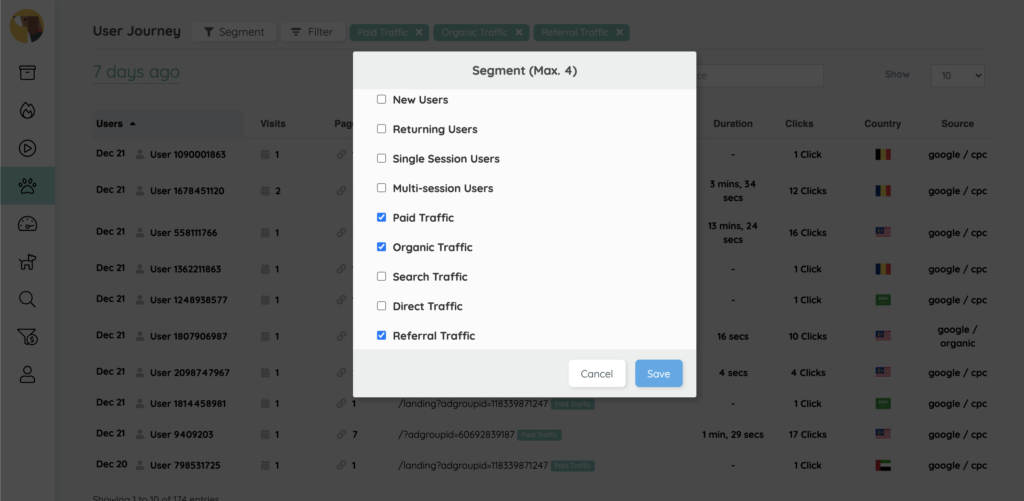 For segments, you can choose maximum 4 from:
New Users
Returning Users
Single Session Users
Multi-session Users
Paid Traffic
Organic Traffic
Search Traffic
Direct Traffic
Referral Traffic
Mobile and Tablet Traffic
Tablet Traffic
Mobile Traffic
Tablet and Desktop Traffic
Android Traffic
iOS Traffic
Neither iOS nor Android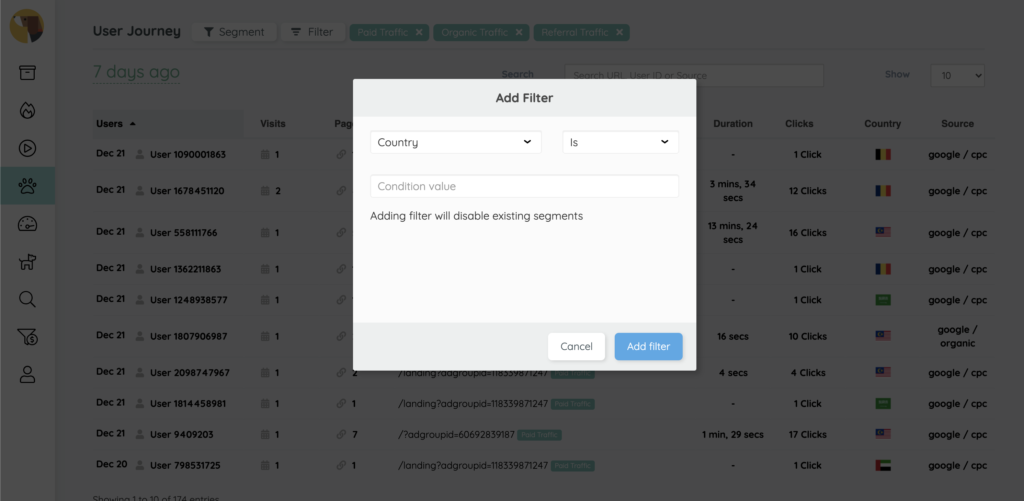 For filters, you can add unlimited filters by selecting the conditions and a condition values. Adding filter will disable existing segments.
Conditions:
Country
Region
Metro
City
Continent
Sub continent
Language
Browser
OS
Mobile device branding
Mobile device model
Device category
Campaign
Source
Medium
Referral URL
Page URL
Page title
Landing page URL
Clicked element
Condition operators:
Is
Is not
Contains
Does not contains
Start with
End with
Greater than
Less than
Regex